Kerstmenu Taplokaal Gist 2022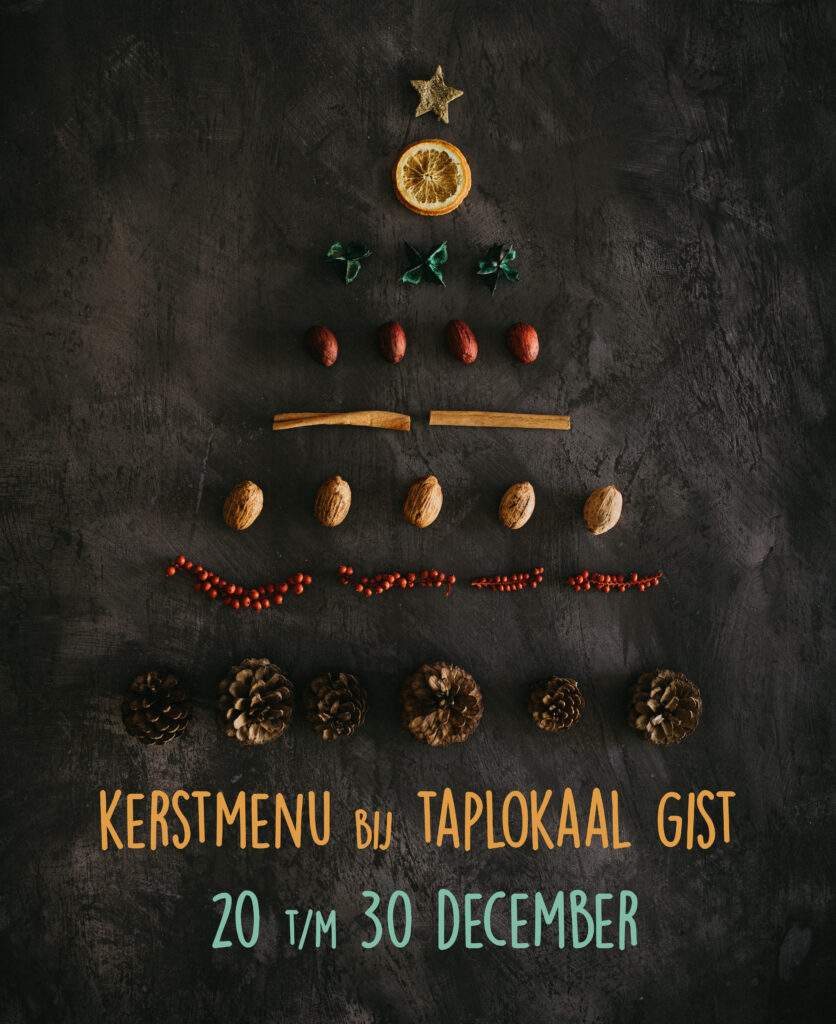 Let us spoil you this Christmas! Come by from 20th until 30th of december and enjpy our beautiful wintry 3, 4 or 5-course menu, of course with matching beers!

Voor ons is Kerst één van de mooiste momenten van het jaar. Iedereen komt bij elkaar om te genieten van goed gezelschap en lekker eten. En laten wij daar nou net een enorme passie voor hebben!
Daarom hebben we dit jaar gekozen om niet alleen tijdens kerst maar ook de dagen er omheen een speciaal 3, 4 en 5-gangen menu te serveren. Zodat iedereen kan genieten van het beste wat de winter te brengen heeft!
Kosten (incl. brood + 2 amuses):
3-gangen: €45,- + bijpassende bieren €11,25
4-gangen: €57,50 + bijpassende bieren €15,-
5-gangen: €67,50 + bijpassende bieren €18,75
Kaasplank als extra gang (optioneel):  €15,-